Tessellate is a recruitment platform founded and backed by designers aspiring to bring a more cost-effective, efficient, and ethically led approach to recruitment in the design professions. We partnered with the startup to develop their brand and build their responsive web platform.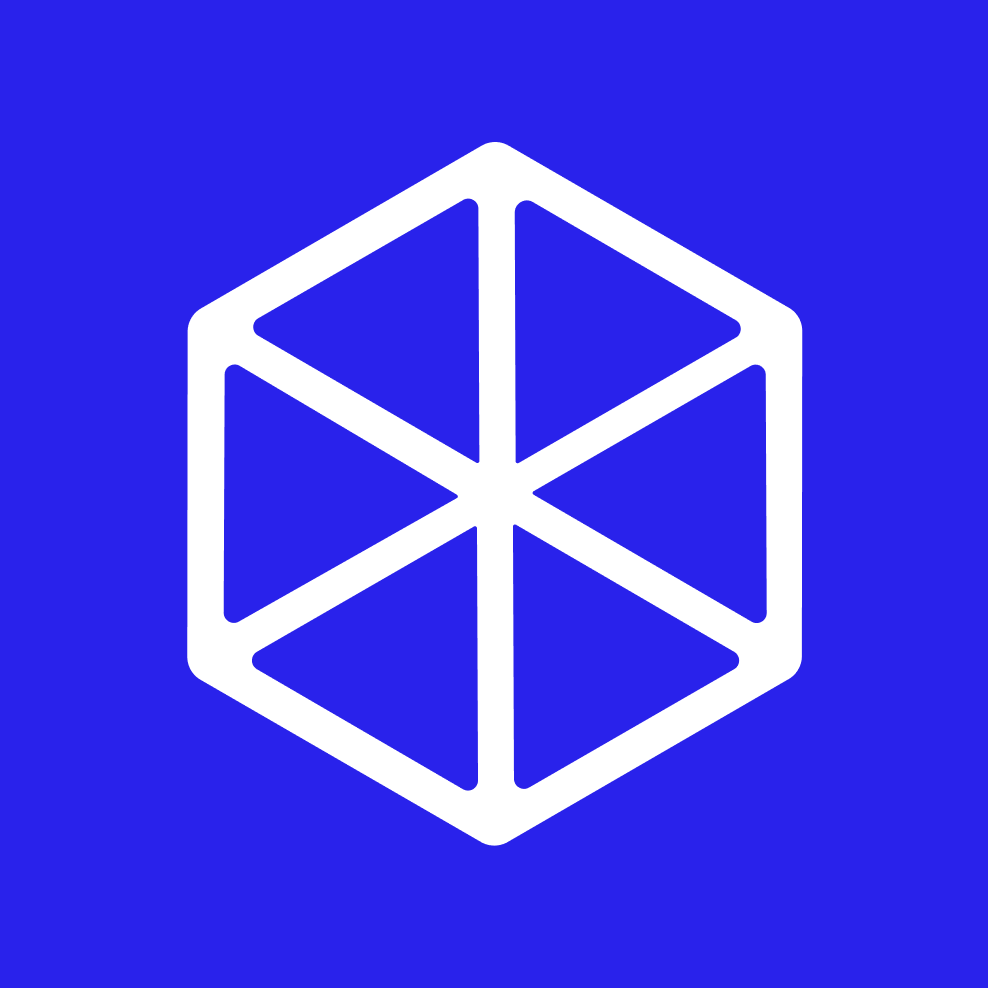 Tessellate is all about finding the right fit. We created a simple but dynamic set of design guidelines that set the tone for this young company, allowing their partners to roll out applications seamlessly.
We worked closely with the team at Tessellate to determine the best way to design and build their platform. By using algorithms, we were able to carefully match candidates with suitable positions.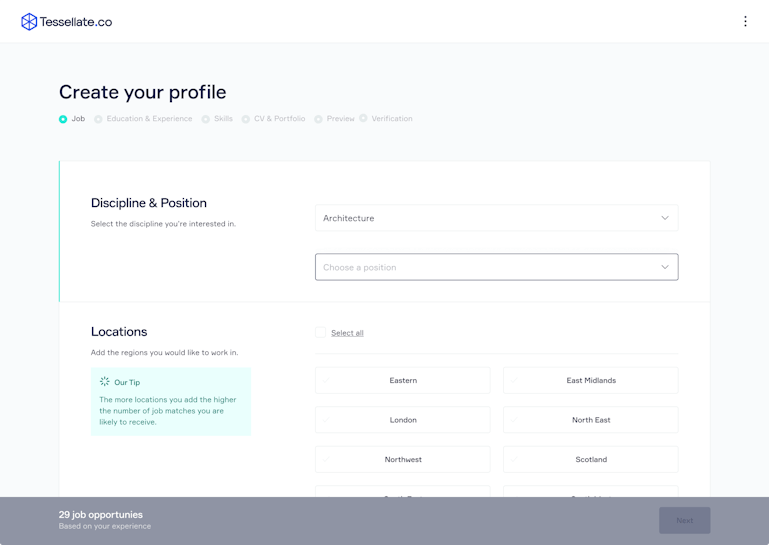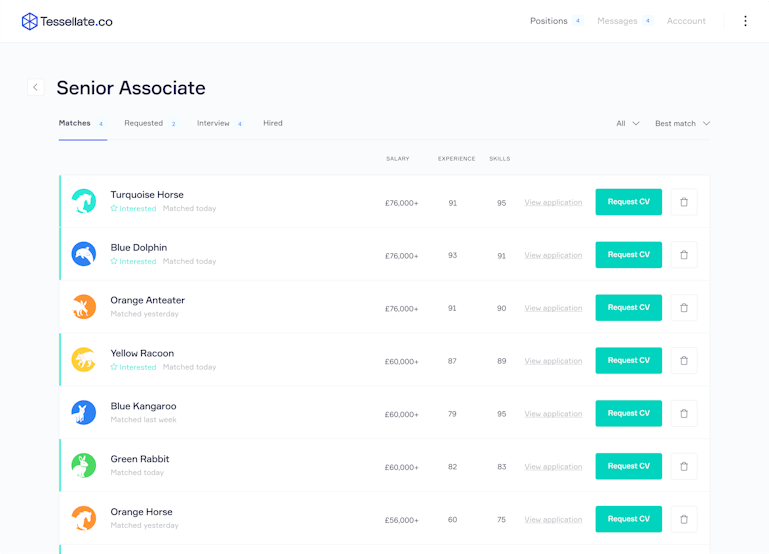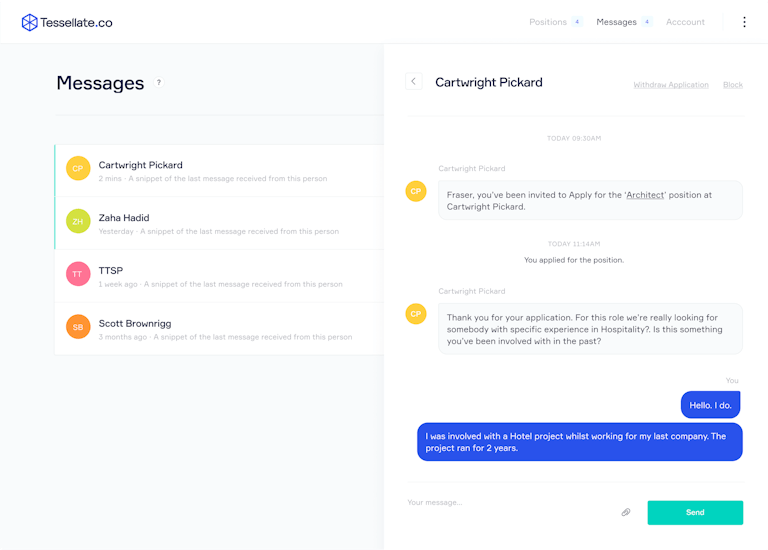 We created a design system which helps to keep brand consistency across the platform and speeds up the design process when developing new features.